Cooling foam with arnica with a crackling effect
Cooling and soothing foam
Buy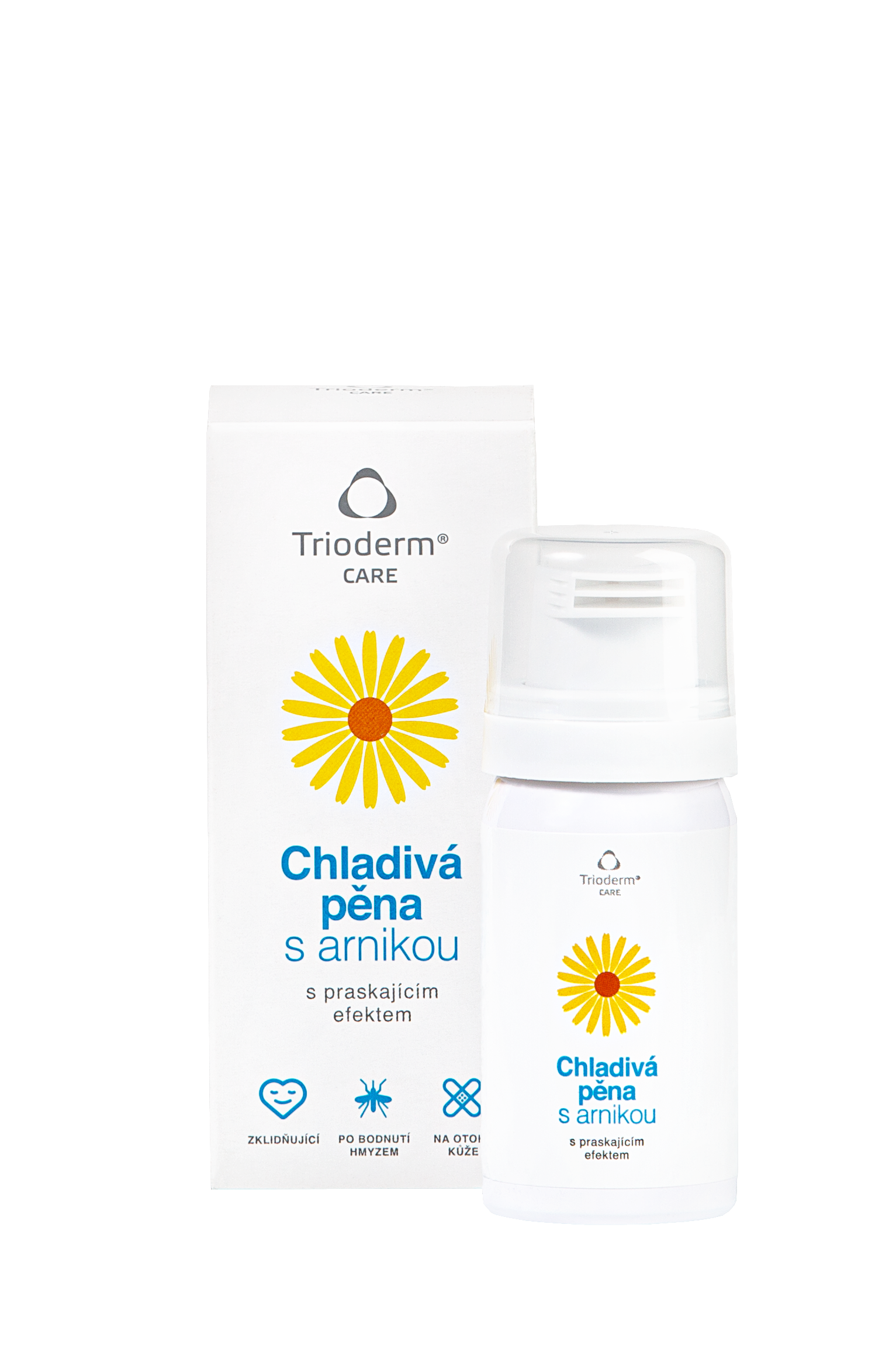 Trioderm® CARE Cooling foam with arnica is crackling foam with mountain arnica extract with a cooling effect has a double effect: cooling and soothing. Used for application to painful spots after insect bite or sting and for skin swelling and bruises.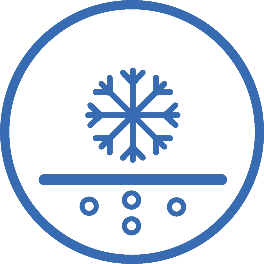 Cools and soothes the affected area

Promotes anti-inflammatory and antibacterial effects in the skin

"crackling effect" leaves a long-lasting feeling of coolness
Comfort camping even with mosquitoes.
Itching after a bite. A matter of moments.
Cools and soothes

Double effect: cooling and soothing.

With Arnica mountain extract

Mountain Arnica extract promotes anti-inflammatory and antibacterial effects in the skin, helping to heal wounds, reduce pain and eliminate swelling.

Unique cooling effect

The unique "crackling" foam effect leaves a long-lasting cool sensation on the painful area after a insect sting or bite and on swollen skin. This application form is very interesting and playful for children.

For all

The product is suitable for children from 3 years of age
A crackling foam with a unique "Crackle Effect" based on arnica extracts with a cooling effect. For application to tender spots after insect bite or sting; for skin swelling. Leaves long-time feeling cold. Mountain Arnica extract is traditionally used for its anti-inflammatory effects.
Shake well before use.
Hold the spray bottle upright.
By short (not long) intermittent pressing of the valve, apply a small amount of the product on the affected area and, thanks to the unique Crackle Effect, allow the foam to work, then you can spread into the skin as needed.
Repeat application two to three times a day if needed.
Butane, Aqua, Propane, Pentane, Alcohol Denat., Isobutane, Propylene Glycol, Cyclopentasiloxane, Trilaureth-4 Phosphate, Arnica Montana Flower Extract, Hydroxycellulose, Citric Acid, Methyparaben, Ethylparaben, Propylparaben, Butylparaben, Ethylhexylglycerin, Phenoxyethanol, Parfum, Benzyl Salicylate, Butylphenyl Methylpropional, Citronellol, Geraniol, Hexyl Cinnamal
When using on the face, put a small amount on your hands first before spreading it on your face. Do not use for children under 3 years of age. Only apply the preparation on healthy skin. Do not apply the preparation on wounds, abrasions and mucous membranes. If irritation occurs, interrupt use immediately. Do not use in the eyes. In case of accidental eye contact, wash the eyes thoroughly with water.